"Given the high prevalence of atrial fibrillation, the strong association between atrial fibrillation and stroke, and the fact that in at least a quarter of all atrial fibrillation strokes, stroke is the first manifestation of the disease, most would agree that atrial fibrillation is a disease we're screening for." It's an assumption expressed by Rod Passman, MD, MSCE, FAHA, Northwestern University Feinberg School of Medicine, as he opened the Monday morning American Heart Association's Scientific Sessions 2020 Late-Breaking Science presentation.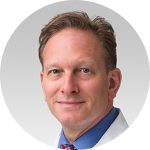 Dr. Passman's session, titled State of the Science: Screening for AF, set the tone for the larger late-breaking research presentation, To Screen or Not to Screen, and then What? Studies of Detection and Treatment of AF.
Current guidelines for atrial fibrillation (AF) screening are all over the place and generally fall to the conservative side, Dr. Passman explained.
The American Heart Association/American Stroke Association recommends active screening in the primary care setting by pulse assessment followed by ECG as indicated in those age 65 and older.
The United States Preventive Services Taskforce says that evidence is insufficient to assess the benefits and harms of ECG screening.
The UK National Screening Committee states the population screening for AF should not be offered.
The European Guidelines recommend opportunistic screening by pulse assessment or ECG rhythm strip in those age 65 and older and ECG screening for those age 75 and older or at higher stroke risk.
The guidelines, in many cases, have been around and accepted for decades. "So why are we talking about this now – more so in the year 2020 than even five years ago?" Dr. Passman asked. Then he answered his own question, delivering four reasons.
Greater appreciation for the relationship between the adverse effects of AF beyond stroke – and specifically how to define dementia and premature death.
A greater understanding of the relationship between subclinical AF, ie device-detected AF and its association with stroke.
New non-vitamin K oral anticoagulants (NOACs) allow equal if not more effective treatment and safety than warfarin.
There are new tools to detect atrial fibrillation
But can earlier and more assertive AF screening of a broader population impact outcomes beyond stroke? And can AF screening detect more AF than usual care?
Three studies, each presented as part of Monday's Late-Breaking Science session, attempted to answer these – and several other – questions.
Choose a trial to study