Digital mental health treatments are exploding—and so are regulatory vetting processes to enhance trustworthiness
Session: Digital Mental Health Treatments, as part of the larger session Digital Mental Health 360: Improved Patient Outcomes with Technology
Presenter: Steven R. Chan, MD, MBA, Psych Congress Steering Committee Member, Clinical Assistant Professor, Stanford University School of Medicine, Stanford, California.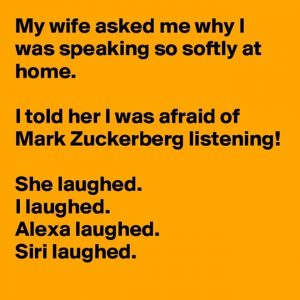 It's an old joke that puts a humorous spin on the serious confusion, apprehension, distrust, or even disdain for today's burgeoning world of digital therapeutics.
Despite what Siri, Alexa, Bixby, and Cortana have to say, digital tech continues to explode—particularly in the world of mental health digital therapeutics.
Breakthrough high-tech online interventions are lauded for their unique opportunities to enhance traditional in-person services, improve access to and quality of mental healthcare, add efficiencies and cost savings to mental healthcare delivery systems, and improve patient outcomes. Early observations also forecast a reduction in mental health clinician burnout, with cutting-edge mental health digital therapeutics doing some of the heavy lifting, including writing up session notes, collecting and organizing data, and digitally staying connected to patients between sessions.
Regardless of benefits, however, digital mental health treatments have been slow to gain supporters, partly because there's a lot of confusion—and maybe even perceived dangers—associated with mental health apps, explained Steven R. Chan, MD, MBA, Psych Congress Steering Committee Member, Clinical Assistant Professor, Stanford University School of Medicine, Stanford, California. As part of his Psych Congress 2021 presentation, Dr. Chan went on to explain important progress in digital mental health.
"When we talk about digital mental health it can sound like alphabet soup," Dr. Chan said, referring to the science's many acronyms and program nicknames. That, he admitted, can make it tough to understand the concept, let alone know how to evaluate and choose the best digital therapeutic treatment.
There's also an elephant in the room: Early digital mental health treatments were—and in many cases are—as easy to download as the latest Taylor Swift single. It's not a fact that's often discussed—since speedy access is generally a good thing. But it is a reality that certainly does not inspire a sense of trust that one is clicking into progressive, clinically accurate medical knowledge.
Change for the Better
"Digital mental health therapeutics are no longer just apps that you download from an app store. There's a lot going on behind the scenes, with increasingly more rigorous investigation in terms of treatment efficacy and safety profile," Dr. Chan explained.
For example, the Digital Medicine Society (www.dimesociety.org) is working overtime to define digital heath technologies and organize that bowl of alphabet soup Dr. Chad referred to.
Digital Health, which requires no clinical evidence, is defined as general wellness products with low risks and includes technologies, platforms, and systems that engage consumers for lifestyle, wellness, and health-related purposes. Examples are meditation apps, such as Calm and Headspace.
Digital Medicine, which does require clinical evidence, involves Software as a medical device (SaMD), meaning that the software itself is the device, and Software in a medical device (SiMD), referring to software that supports another medical device that measures and/or intervenes in the service of human health.
Digital Therapeutics, which require both clinical evidence and supporting real-world outcome data, are regulated SaMD or SiMD products that deliver evidence-based therapeutic interventions to prevent, manage, or treat a medical disorder or disease.
Different terms are also evolving to describe digital applications specific to mental health—although the separation between acronyms remains murky. Here's what's out there so far:
DMHI, or digital mental health interventions
DMHT, or digital mental health treatments
DMH, or digital mental health
Evaluating the Possibilities
Several respected groups are working overtime to create evaluation processes for the burgeoning field of digital mental health treatments.
The American Psychiatric Association (APA), along with colleagues in social work, psychology, and nursing, is focused on finding ways to critically assess mental health apps. Appraisals look at who created the app, how much it costs, privacy policies, and risk factors. In addition, the APA team will discern if app-proclaimed benefits are true.  
The problem, Dr. Chan explained, is that it takes a long time to run an app through traditional Food and Drug Administration (FDA) development processes. So, over the past few years, the FDA has been exploring ways to certify digital health apps with greater speed—but without forfeiting efficacy and efficiency.
For example, the FDA is looking to build a program called Software Precertification, or Pre-Cert. According to the FDA, Pre-Cert "will help inform the development of a future regulatory model that will provide more streamlined and efficient regulatory oversight of software-based medical devices developed by manufacturers who have demonstrated a robust culture of quality and organizational excellence, and who are committed to monitoring real-world performance of their products once they reach the US market."
"Pre-Cert is very interesting," Dr. Chan noted. "The plan is to continuously evaluate an app, not just for one moment in time, as with medications, but long-term."
The long-term component is key because digital technology itself is still evolving. So, in terms of an app, Pre-Cert is designed to make sure software-based medical devices keep up with digital refinements.
Another program, also being developed by the FDA, is called Real-world Performance (RTW), which will continuously monitor the app and the software vendor organization long after going to market. RTW will follow an organization's patient safety protocols, oversee proper software development with code version control, and monitor cybersecurity principles, Dr. Chan said.
"RTW will essentially be an audit, to see if the organization is continuing to have a culture of excellence and SaMDs remain safe and effective. What's also interesting is that RTW will include a look at user experience to determine if people are satisfied and engaged with the digital therapeutic app."
In line with current needs and identified gaps in the mental healthcare system, these FDA proposed programs will dig into the device algorithm powering artificial intelligence. Is the system learning how to incorporate America's diversity and produce a proper output for medical purposes? Are the algorithms working toward mental healthcare equity in America?
While there are plenty of questions yet to answer, Dr. Chan emphasized that digital therapeutics specific to mental healthcare is here to stay. "Between January 2010 and summer 2019, there were more than 500 clinical trials out there for digital therapeutics—and a lot of them had to do with mental health, including psychiatry, addiction, sleep medicine, and so many more mental healthcare topics in the pipeline. It's really a very exciting time, and American mental health clinicians need to prepare for a shift."