We're a world on the move, tethered to our technology and never more than a text away. So why not apply that mindset to atrial fibrillation screening?
That was the mSToPs trial's objective. More formally put, the purpose of the mHealth Screening to Prevent Strokes (mSToPS) study was to investigate whether it is possible to identify a high-risk cohort suitable for screening for asymptomatic atrial fibrillation (AF) using claims data, and then engage those individuals in a mobile health technology-enabled home monitoring program in order to document previously undiagnosed atrial fibrillation and provide clinical evidence of an outcomes benefit associated with this early detection.
After the 3-year mSToPS study closed, trial researchers concluded that AF screening with a wearable ECG patch was shown to have a significant improvement in AF diagnosis and clinical outcomes over routine care.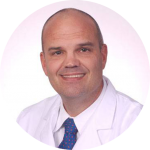 These results were shared during the Monday morning American Heart Association Scientific Sessions 2020 Late-Breaking Science presentation, as part of the larger session focused solely on atrial fibrillation screening, monitoring and early intervention. Steven Steinhubl, MD, Scripps Research Translational Institute in La Jolla, California, delivered the evidence. His session was titled 3-year Clinical Outcomes in a Nationwide Pragmatic Clinical Trial of Atrial Fibrillation Screening.
Addressing the trial's importance, Dr. Steinhubl put it plainly. "Because atrial fibrillation is frequently not diagnosed until the time of serious clinical event, screening for asymptomatic atrial fibrillation has the potential to significantly improve clinical outcomes."
The trial analyzed data from 5,089 participants, 1,718 of whom underwent active monitoring and 3,371 of whom were observational controls based on age-, sex- and CHA2DS2-VASc-matching. The mean participant age was 73 years.
The trial's primary outcome was time to first event of the combined endpoint of death, stroke, systemic embolism, or myocardial infarction via claims and membership data among those with an AF diagnosis at any time during the three-year study period, and within the entire cohort. The primary safety endpoint was the incidence rate of hospitalization for a primary bleeding diagnosis.
"In brief, the mSToPs trial was a unique direct-to-participant sightless design," Dr. Steinhubl said. "It was carried out within the Aetna health payer system and was primarily a digital outreach, recruitment, and enrollment. Individuals who agreed to participate were sent a Zio patch, which they placed on themselves. All the results from the Zio patch were sent back to the participant, and if they agreed, were also sent to their physician."
Results showed AF was newly diagnosed in 11.4% of those in the actively monitored group, compared with 7.7% in the control group. The incidence of the combined primary endpoint was significantly lower among the patients in the actively monitored group as compared with routine care. In addition, the rate of hospitalization for bleeding was significantly lower in the actively monitored group.
Dr. Steinhubl closed his presentation by stressing that independent replication of the mSToPs findings needs to happen in order to be confident that aggressive pursuit of diagnosing atrial fibrillation in people at high risk, but without symptoms, is warranted.
Choose another trial to study