Within only the past few years, omega-3 fatty acids, aka fish oils, have delivered a lot of interesting yet often perplexing data. Let's start with the REDUCE-IT trial, presented in 2018 and reporting that trial participants who took icosapent ethyl, a highly purified form of a fish oil, saw a 25% risk reduction in cardiovascular events and a 20% reduction in death due to cardiovascular causes.
But could all omega-3 fatty acids across the board produce equally remarkable results?
Two trials say, "Nope!"
Both trials were presented as part of the American Heart Association's Scientific Sessions 2020, Sunday, November 15, and as part of the Late-Breaking Science presentation titled Fish Oil, Fancy Drugs, and Frustrations in Lipid Management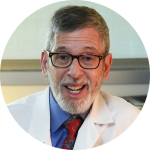 First there was the STRENGTH trial, presented by A. Michael Lincoff, MD, vice chairman for Research of the Department of Cardiovascular Medicine and an interventional cardiologist in the Heart, Vascular & Thoracic Institute at the Cleveland Clinic. His discussion was titled Effect of High-Dose Omega-3 Fatty Acids vs Acids vs Corn Oil on Major Adverse Cardiovascular Events in Patients with High Cardiovascular Risk.
The STRENGTH trial indicates that the fish oil-based medication containing the omega-3 fatty acids EPA and DHA did not decrease the risk of cardiac events when compared to a corn oil-based placebo. In fact, this possibility became a solid suspicion in January 2020 and the trial halted because preliminary results pointed to unlikely benefits of omega-3 CA medication.
In addition, atrial fibrillation occurred more frequently in trial participants taking this medication, sometimes called omega-3 carboxylic acids or omega-3 CA.
The STRENGTH trial included more than 13,000 people in 22 countries who had existing heart disease or who were at high risk of heart disease due to other medical conditions.
Likewise, the OMEMI trial failed to bolster hopes for omega-3 fatty acid. This trial looked specifically at effects on critical outcomes after myocardial infarctions.
The OMEMI discussion shared a spotlight with the STRENGTH trial as part of the same AHA Scientific Sessions Late-Breaking Science session. Titled Effects of N-3 Fatty Acid Supplements on Clinical Outcome after Myocardial Infarction in the Elderly, the trial was presented by Are A. Kalstad, MD, a principal investigator of the study, and a researcher at the Center for Clinical Research at Oslo University Hospital in Oslo, Norway.
This study, which focused on a particularly vulnerable and often ignored patient group, concludes that a daily 1.8-gram dose of omega-3 fatty acids when added to standard treatment after a heart attack in elderly patients is not associated with a reduction in major adverse cardiovascular events.
In addition, the more than 1,000-patient trial, conducted in Norway, finds that when compared to the corn oil placebo group, the daily omega-3 fatty acids supplement increased risk of atrial fibrillation. Almost twice as many participants in the study's omega-3 group vs. those in the placebo group (7.2 % vs 4.0 %, respectively) experienced new-onset Afib. Although, Dr. Kalstad said, these numbers are too small to be of statistical significance.
After 2 years of follow-up, OMEMI researchers analyzed the number of cardiac events in the corn oil placebo group and the omega-3 fatty acids supplement group. The focus was on instances of heart attack, stroke, revascularization (bypass surgery or angioplasty), hospitalization for heart failure, or death.
Data indicates no difference in the rate of cardiac events between the two groups – about 20% for both groups,"
Dr. Kalstad concluded.
While the STRENGTH and OMEMI trials didn't bring the "desired" evidence, the results might just drive a third trial, perhaps looking at the Afib overlap. As Dr. Kalstad said, it does appear that "we still questions to be answer."