An American Heart Association (AHA) Late Breaking Session highlighted the closely watched, 4+ year, TIPS-3 study, and the news was good: a polypill + aspirin reduced cardiovascular disease (CVD) in an intermediate-risk population by 31%.
The study's hypothesis is built off of an often debated statement: A polypill comprising of statins, multiple blood-pressure–lowering drugs, and aspirin reduces the risk of cardiovascular disease (CVD).
To test the hypothesis, 5,713 TIPS-3 participants were randomized to receive either aspirin alone or the addition of aspirin to the polypill. In this case, the polypill contained three blood pressure lowing medications and a statin in a single tablet. This includes hydrochlorothiazide (25 mg), atenolol (100 mg), ramipril (10 mg) and simvastatin (40 mg).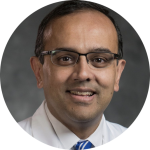 The mean follow up was 4.6 years and the mean participant age at baseline was 63.9 years, with 47% male.
The results deliver important data regarding the role of the polypill in primary CVD prevention. And in a live AHA Scientific Sessions end-of-day discussion, Manesh R. Patel, MD, summed up the news, "Now that we've got a big international trial that shows us benefit, I think polypills are here to stay. This is an important step in moving the field of prevention forward. We do need to think about the polypill composition, because not all polypills are the same – and the composition of the polypill does matter."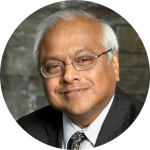 The study was presented to AHA Scientific Sessions virtual attendees by Salim Yusuf, DPhil, of the Population Research Health Institute at McMaster University in Hamilton, Ontario. Concurrent with the AHA Scientific Session presentation, the study was also published in the New England Journal of Medicine.