Here's the theory: reduce undiagnosed atrial fibrillation (AF) in an at-risk population with simple, effective, routine screening and simultaneously reduce morbidity and mortality associated with undiagnosed AF.
In a nutshell, that's the VITAL-AF trial premise. Trial results report that point-of-care screening as part of primary care did not result in more new AF diagnoses, except for possibly among the oldest trial participants.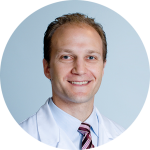 The full story was presented on Monday, November 16, during the Late-Breaking Science Session dedicated to atrial fibrillation screening, monitoring, and early intervention. The VITAL-AF session, titled Screening for Atrial Fibrillation in Older Adults at Primary Care Visits Using Single Lead Electrocardiograms, was delivered by Steven A. Lubitz, MD, MPH, associate professor at Harvard Medical School and cardiac electrophysiologist at Massachusetts General Hospital.
VITAL-AF included participants from 16 healthcare practices within the Massachusetts General Hospital network. Participants were 65 years of age or older, with a mean age of 74 years.
The trial was designed to be a pragmatic cluster-randomized trial in a large US primary care network, with an objective to assess the benefit of AF screening in at-risk, older patients using a single-lead ECG as part of routine care. The control group received diagnosis at a follow-up visit.
When compared to the control group, single-lead ECG did not significantly affect new diagnosis of new AF in the overall population of the VITAL-AF trial. Although, the link between point-of-care screening and a new AF diagnosis did increase for patients 85 years or older.
"In our study practices, systematic screening during primary care visits did not increase the already high proportion of newly diagnosed atrial fibrillation patients treated with oral anticoagulation," Dr. Lubitz concluded. He then added, "Screening all individuals age 65 or older is not an efficient way to detect and diagnose atrial fibrillation."
Choose another trial to study