From the session: Areas of Controversy Regarding Cataract Surgical Preferred Practices
Topic: Femtosecond Laser-Assisted Cataract Surgery Results in Superior Outcomes at a Reasonable Rate
Pro Presentation: Robert J Cionni, MD
Con Presentation: Rosa Braga-Mele, MD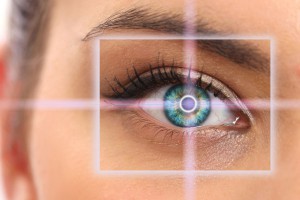 In a somewhat heated back and forth, seasoned with the occasional light humor à la into Saturday Night Live, Dr. Cionni and Dr. Braga-Mele went at it.
Dr. Cionni made it clear that FLACS is worth it, delivering the following reasons based on both professional experience and research.
There is no additional cost to Medicare or Private Insurance.
Cost is supported by the patient with self-pay. While some patients cannot afford or want to pay for FLACS, many do.
FLACS more than supports the cost accrued by a surgery center and physician.
In Dr. Cionni's center 7 FLACS procedures = 10 cataract procedures and only adds 14 minutes of time.
There is no evidence that refractive result is worse and some evidence that refractive result is better.
FLACS is helpful in challenging cases.
In conclusion, Dr. Cionni cited the following:
FLACS is growing in use despite difficulty demonstrating refractive superiority, in part due to too much noise in IOL calculation (ELP).
Contralateral comparison studies have shown a refractive benefit of FLACS as they minimize effect of uncertain ELP.
Many FLACS benefits beyond refractive outcome make the process superior to manual – and thus worth it!
Dr. Braga-Mele stepped up with the cons, driving home strong points as to why FLACS does not result in superior outcomes with a reasonable price tag. And while she did admit to some advantages, she finds the results equal in most instances between Phaco and FLACS results.
However, there are several negative differences:
A higher cost
A steep learning curve
Intra op issues, such as posterior capsular rupture
Post op issues
In conclusion, Dr. Braga-Mele stressed, FLACS could be improved with lower costs, better efficiency, a smaller size that fits into offices, and more convenience for both the physician and patient.
With the facts, both pro and con, on the table, session attendees were invited to vote.
Femtosecond Laser-Assisted Cataract Surgery Results in Superior Outcomes at a Reasonable Cost. Yes or No?
THE RESULTS:
16.7% of session attendees voted YES.
83.3% of session attendees voted NO.
As Dr. Braga-Mele explained, "FLACS has great potential, but not yet."